Main content starts here, tab to start navigating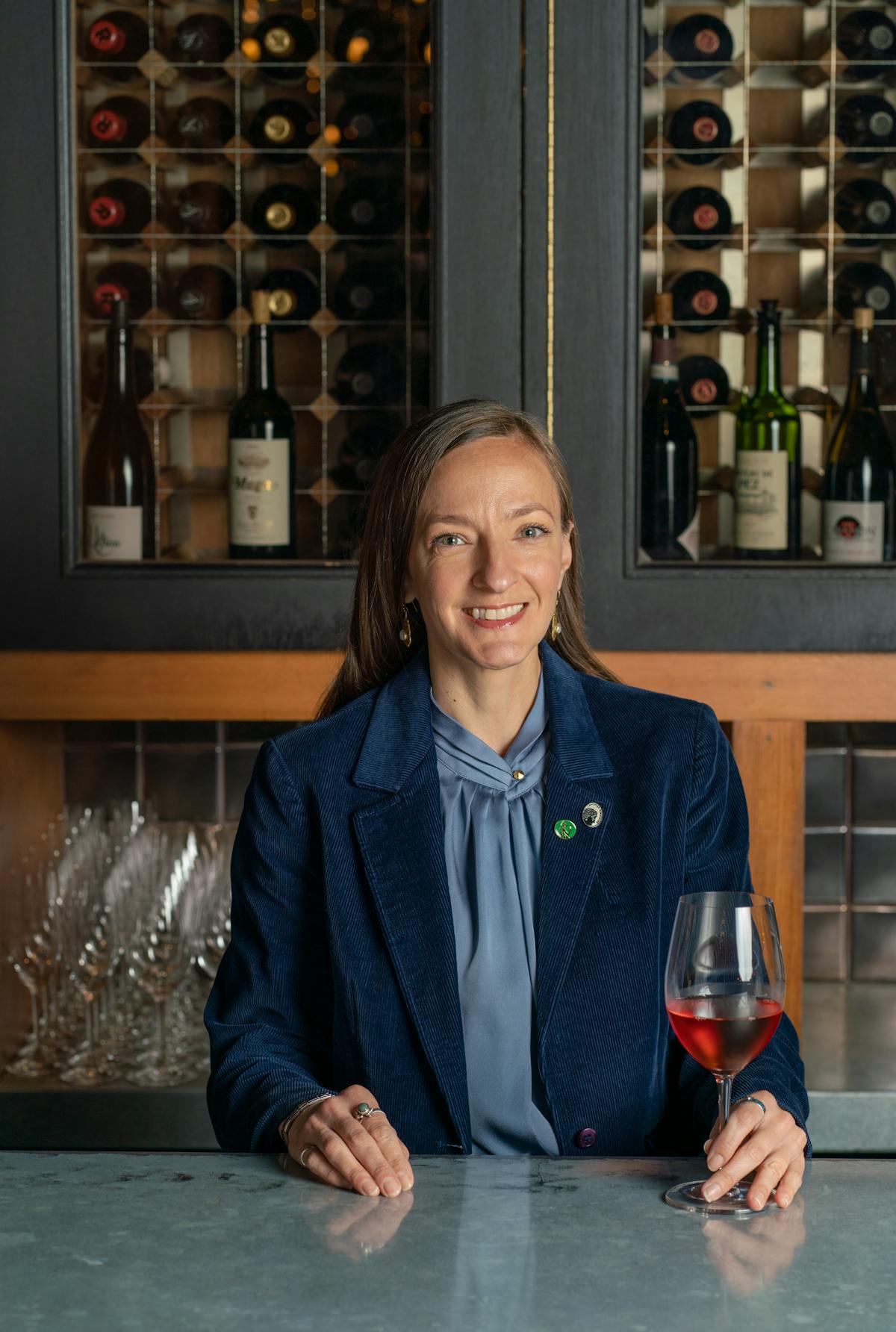 Mandy Monzyk
Sommelier
Mandy Monzyk was raised in Missouri on the soils of America's first AVA, and both came into existence in the same year. Visiting wineries with family during her formative years, the wine garden was backdrop for many of her most cherished memories. With her parents dancing the night away to the local polka band, Mandy would sit on her grandmother's lap stealing sips of sweet Missouri white wine while Grandma pretended not to see.
The scenic Missouri river valley was also home to several world class restaurants, which Monzyk would use as stepping stones on her journey toward becoming an industry leader, working after school and weekends absorbing the finer points of culinary arts and classic steps of service. Over the next two decades Mandy would play crucial roles in many fine dining and Michelin-rated restaurants. After a stint in the kitchen, Monzyk decided the dining room was where the party was, so she began climbing the front of house ladder. Mandy rose through the ranks, from captain to bar manager to General Manager tasked with opening a wildly successful wine-driven restaurant concept that is still thriving today.
Monzyk has left her mark on many culinary institutions from St. Louis to San Francisco. Most recently, Mandy called the world famous La Folie Restaurant home until its closure in Spring of 2020. With the industry shut down, Mandy became singularly focused on her wine studies, leading her to San Francisco Wine Society, where she jumped at the opportunity to work with an extensive wine list and an entire staff of sommeliers. Shortly after joining the team at San Francisco Wine Society, Monzyk received accreditation from the Wine and Spirit Educational Trust Level 3 and is continuing her studies with The Court of Master Sommeliers.